A Digital Nomad's Guide To America
Posted in: Featured
The life of a digital can be a fun and insightful experience with the opportunity to work remotely, often in foreign countries and with opportunity to move on from town to town and take in new sights and surroundings. Many people hate their jobs because of the familiarity, the same old surroundings at the same time and place with the same people. Today, there are a number of companies who allow their employees to work remotely. This means you can pack all your stuff, settle somewhere for a few weeks or months and then pack up and move on again whenever you need to.
Most of these companies involve jobs in the technology field. Thanks to the advancement of wireless internet libraries, coffee shops and various co-working spaces, it is now easier than ever before to work from anywhere. Nearly everybody owns a laptop, smartphone or tablet, so in theory anybody could choose to become a digital nomad, in face some people even travel all over the world in a recreational vehicle and work from wherever they happen to stop along the way.
Preparation
When visiting the United States from a foreign country remember that you will need to fill out an ESTA for the USA application form at least 72 hours before you are due to travel. Once you've been approved you will be allowed to enter the country and stay for up to 90 days. You'll also need an adapter for all your electrical appliances. After all, you will be relying on them for work purposes and as soon as your laptop goes flat you won't be getting much more work done.
Moving On
Unlike a holiday, a perk of being a digital nomad is that there is no rush to move on. Generally on holiday you'll go somewhere for a week or two and then move on. When you're working from wherever you choose you could stay in one place for a few months, if you really like it there, or just a few days if you don't. You can choose to wander around the area like a local would, discover hidden gems and see the popular sights at your own pace rather than rushing through with other tourists.
Making the Most Of It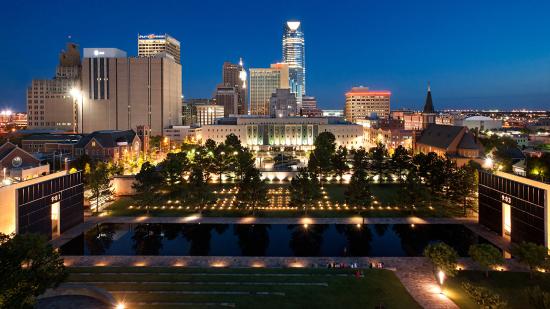 How many of your friends can say they've worked in New York, California and Chicago? Well you can if you choose to become a digital nomad. The hardest part will be finding the fine line between work and leisure time. But for as long as you stay in a certain place you will of course want to experience the delights of the Empire State Building, Central Park or the Statue of Liberty. Then once you feel like you've seen enough you can pack up your things and travel south to Oklahoma and Texas and experience the delights of their local barbecue when you're not working. Once you taste the life of a digital nomad, you'll never want to see the inside of an office again.