Renting a holiday home is the perfect way to enjoy France, whether you're travelling with your family or want to get the advantages of a home away from home without having the pay the exorbitant prices you would for comparable service at a hotel. However, before you do decide to rent, you have to make sure that you choose the absolute best accommodation possible for your needs. Here are a few simple tips for renting the perfect French holiday home for you.
Pick a Region
France is a nation of contrasts and different regions can have completely different climates and atmospheres. For instance, the South is very popular with tourists and has a warm Mediterranean climate, whereas places like Normandy in the north tend to have fewer tourists, but a fluctuating climate. It all depends on what you're looking for, so make sure that you know what every region has to offer before you make your pick.
Set the Right Date
Choosing the best time to visit will also have a big effect on your rental. First of all, you should know that most French people take their holidays from mid-July to the end of August, so if you were thinking of going there during that time, make sure that you book as far in advance as you can. May is also very popular with tourists, so be aware of that when booking as well.
Start House Hunting
You have multiple choices when looking for holiday homes in France and the plethora of sites showcasing rentals can be dizzying. If you want the whole process to be as seamless as possible, go with a rental agency that manages multiples properties like FranceComfort for instance. They will allow you to just set your date, duration of your stay, number of guests, and browse through a variety of properties that they manage. You'll also be able to narrow down your choices to specific regions as well.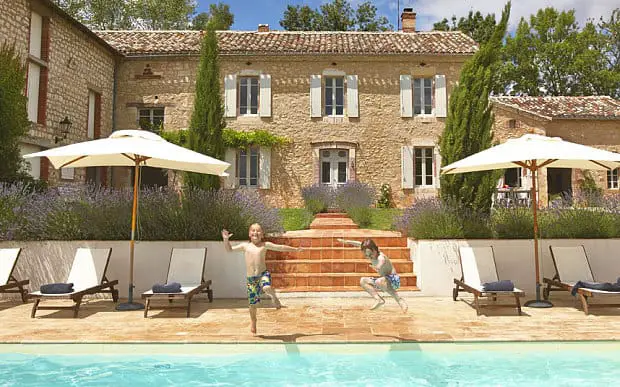 Ask the Right Questions
Once you have narrowed down your choice of properties, it's time to talk with the agent and ask a few questions about the property to make sure that you get everything that you need.
Is there a pool on the property, and is it private or shared? What about the kitchen? How well equipped is it? Are linens included? Will you have access to a dishwashing machine? And how big is the house exactly? Has the agent visited the house? These are all questions that should tell you everything you need to know and what level of privacy and autonomy you'll actually get. You should also make sure that you ask for a list of emergency numbers as well, in case something happens during your stay.
Conclusion
Finding a perfect French holiday home can be done when you know where and how to look. Follow the few simple tips in this article and you should be able to find a great location for your next holiday in no time.