We're always keen to explore as many accommodation options as possible on NuNomads with a keen eye on getting the most bang for your buck. Being location independent is as much about the travel experiences as it is the fantastic working environments and we've seen an increasing number of digital nomads switch from the traditional cheap options to something a little more refined and luxurious. As the industry we all work in matures so do our tastes so its great to see this driving force making use of all manner of new accommodation options.
Group location independence
One of the most interesting options we've discovered recently is collaborations between digital nomads leading to  new and exciting things. There's a growing trend for luxury short term rental villas especially in places like the Caribbean and North America, this was once the realm of the rich and well to-do but we've now seen digital nomads pooling their finances and making the most of these big villas that are often 4 bedrooms or more. With private pools, epically beautiful views and some luxurious locations around the world it makes sense to upgrade with shared accommodation like this and we're keen to try this out in the future too.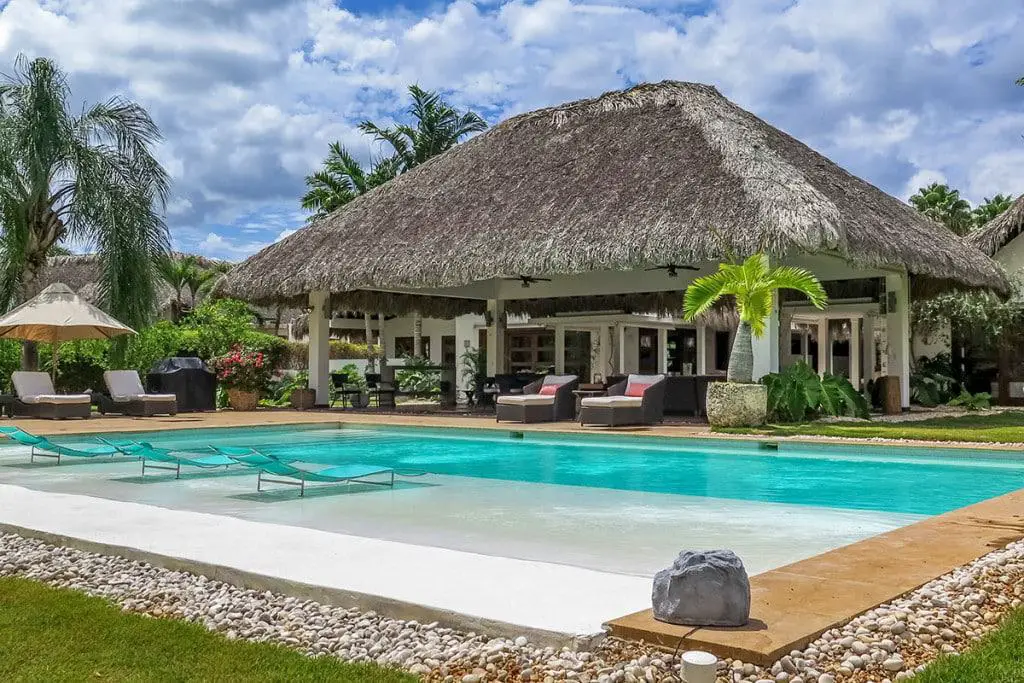 Luxury Villas around the world
There's all sorts of luxury accommodation that could be just right for your group and with the power of the internet its really easy to find them. Take these luxury Dominican vacation rentals perfect for groups as a great example of the quality thats out there. Most have set rates per night but you can enquire for longer stays and negotiated rates to suit your pooled budget. The Caribbean is a great example of an area that seems to be attracting more and more digital nomads of late. Presumably as the accommodation possibilities and available budget increase, location independent singles and couples are becoming more affluent and suit this type of luxury accommodation.
Why choose luxury over budget?
While this is a very new idea its clear to see the reasons why digital nomads are making the switch to luxury over budget. As the number of people within our industry increases and sites like our own share knowledge of accommodation options people are more aware of whats possible and its now much easier to meet others looking for the same thing. Available finances for accommodation of this standard is increasing and the ability to find and negotiate rates for it is also increasing.
But for us the greatest value in picking a large luxury villa for your next location independent destination is that it allows digital nomads to collaborate on projects in a more accommodating environment. We're seeing some great new projects being launched by people that lived and worked together even for short amounts of time. This more intense working arrangement with other digital nomads could be the key to your next "big thing" and for this reason alone I highly recommend researching your luxury accommodation options for your next move.