Things to look for when renting property abroad
Posted in: Blog
Holidays abroad offer exceptional opportunities for exploring new environments. Whether you are planning a short-term city break or a longer term rural or coastal stay, the accommodation you choose often turns out to be the key to your contentment. Rentals of private apartments and homes have become increasingly popular lately, particularly when it comes to city breaks, and one of the reasons is that most people tend to enjoy feeling they are 'at home' even when it is in someone else's home, as opposed to the experience offered by hotel living, which is often impersonal.
Friendly landlords
As more and more people decide to rent out their home, or a part of it, and step into the role of landlord or landlady, it can be very useful when you are renting a holiday property if you first assess the quality of personal contact this involves. If you enjoy your privacy, then an interfering, nosy landlord is likely to get in the way and be an irritant. If you're a gregarious couple, then finding that your attempts to engage in friendly exchanges are being ignored by a singularly unhelpful landlady may be upsetting.
Local distractions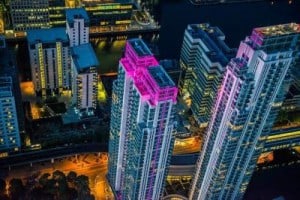 The same thing goes for local annoyances. This refers to the discovery that your holiday rental, which you planned as suitable for a romantic weekend, is next door to the local bar – the noisy home to loud, thumping music on Friday and Saturday nights. In rural areas, havoc can be caused when the quiet country retreat is subject not only to cockerels crowing in the morning but also peacocks sounding off in the evening.
Amenities as advertised
Look long and hard at the photos and the details of any property before making a commitment for a holiday rental. If you are staying somewhere with temperatures that are likely to soar, make sure there are thick, well insulated walls to protect you from extreme heat, and favour stylish wooden shutters to enable you to control the amount of light and therefore heat in each room. If extreme cold is likely, for example in a mountain location, make sure you check that there are thick walls and sturdy, attractive shutters to protect you from the cold.
Location, location, location
It sounds simplistic, but is your holiday rental really where it claims to be? Sometimes property owners can blur the precise location of their accommodation, so that an apartment in 'Paris' or 'London' turns out to be in a remote suburb rather than close to the city centre. Obviously, if you're on a city break and public transport is good, this is not such a big problem. However, if you're seeking a beach holiday apartment and discover that you're some way from the coast ('coastal view' could mean it's miles away if you don't know the area) then disappointment is likely.
Remember that most property owners advertise on sites that encourage comments, so it's a good idea to read any available reviews about a rental property by people who have also stayed there before you book.
No matter where you're planning your holiday, whether it's long or short, you definitely want to have a relaxing time, so choosing the right rental property for your trip is key.