Even with careful preparation and planning, the cost of traveling to Canada can quickly get out of hand. High conversion rates, foreign taxes, unforeseen charges, airfare, and even shopping sprees can quickly eat into your budget. 
Thankfully, Canada is one of the most competitive countries in the world in terms of affordability for travelers. Whether you're visiting for business or leisure, read on for our list of tips to make your trip even more value for money.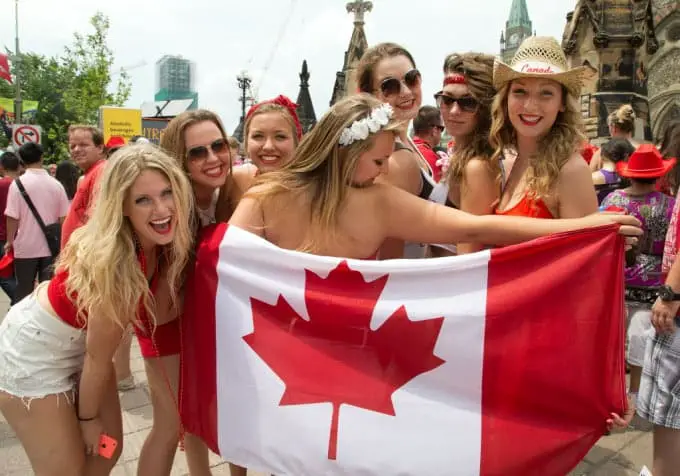 Tip #1. Travel Off-Peak:
Choosing your travel times wisely can help you keep your expenditure at a minimum when visiting Canada. The peak seasons are comparable to those in the U.S.; summer and the holiday season tend to be the high times, along with school breaks, which vary by province. U.S. Thanksgiving in November is one of the best times to visit Canada since they celebrate Thanksgiving in October, making for slower travel during this month. If you're visiting to ski, book your trip for January or April, where prices are usually at their lowest.
Tip #2. Consider Hotel Alternatives:
If you're planning to stay in Canada for longer than just a few days or are visiting for a family vacation, it might be worth considering alternatives to hotels when booking your accommodation. There are several locations in Canada where you can rent an entire home for your stay, which often works out not only more convenient for you, but easier on your wallet too. Budget traveling is becoming more popular than ever before, so there's no shortage of great vacation rental sites and peer-to-peer renting services such as Airbnb, which are definitely worth checking when you book somewhere to stay.
Tip #3. Take Advantage of Coupons and Deals:
Before booking your transport or accommodation, look around for any deals that you could use to your advantage. For example, sites such as Groupon, RedFlagDeals, and WagJag all offer savings in a range of different categories. You could save money on flights, finding somewhere to stay, or even on some of the best attractions that Canada has to offer. If you're visiting one of the major cities such as Ottawa or Toronto, it's worth looking into getting an attraction pass which allows you to visit all the main attractions and more for one flat fee, rather than paying admission for each individual one. For those who are visiting mainly for the attractions, this can be a source of massive savings!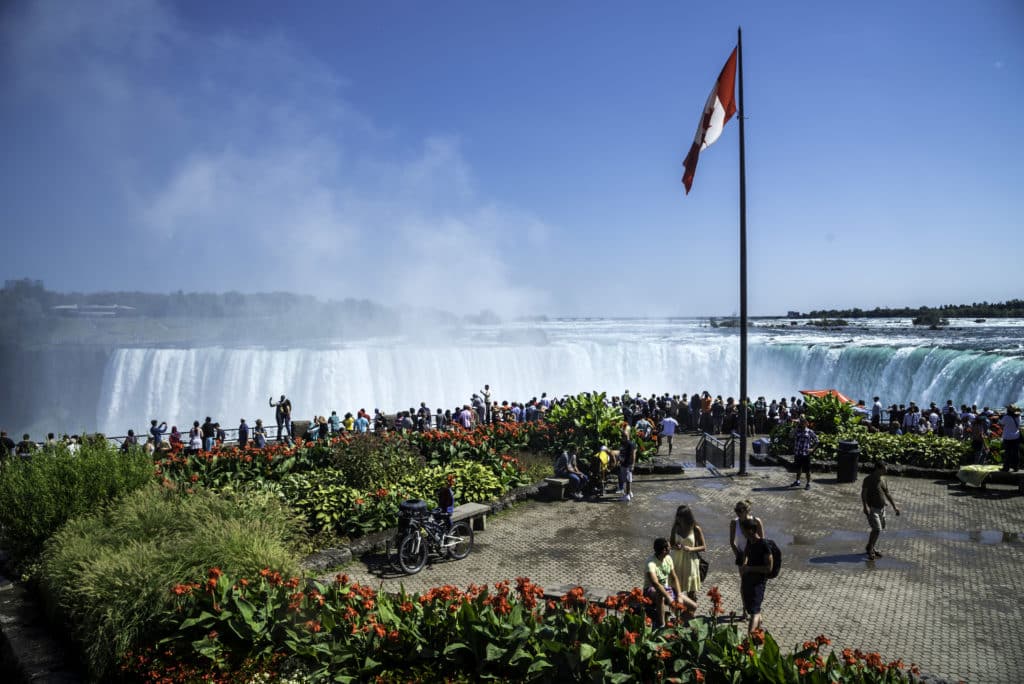 Tip #4. Consider a Domestic Airport:
If you plan to fly into Canada, then you could save money by taking a route to a domestic airport instead before hiring a car to drive over the border. Many of Canada's most popular cities are within a reasonable driving distance from the U.S. border, meaning that some U.S. airports are even closer. Because of this, it's certainly worth looking into comparing flights into a close by U.S. airports as well to make sure that you're not missing out on cheaper airfares. In addition, flying into smaller domestic airports could mean that you save money on parking, car hire, and other amenities outside of big cities.
Tip #5. Explore Different Fare Options:
For those who'd prefer to fly straight into the Canadian city that they are visiting, there are still plenty of chances to save money. Before booking your flight, look into the different fare options available. For example, certain airlines will offer discounted rates on non-refundable tickets, or if you're only traveling for a short period of time, opt for a ticket that only includes a standard carry-on bag to save on baggage fees. It's worth booking as far in advance as possible, too – you can find the best deals on flights when you book as early as possible. If you plan to travel to Canada on a regular basis, it's worth looking into airline passes such as the Porter Pass from flyporter.com which allows you to save money when pre-paying for packages of one-way flights to Ottawa and other Canadian cities.
Tip #6. Stay in a Smaller Town:
There are several amazing smaller towns in Canada that are within easy reach of the big cities. To save money, it's worth looking into nearby accommodation in cheaper areas and traveling into the city for day trips, rather than splashing out on expensive city dwelling. Neighboring towns can be extremely charming, with many of the major cities close to countryside and bodies of water, meaning that you can see the best of both sides during your trip. In addition, you'll often find that dining out and activities are much cheaper in quieter and less tourist-dense areas.
Tip #7. Choose a Business Hotel at the Weekend:
If you must stay in the city and will be visiting over a weekend, it's worth looking into hotels that mainly cater to business travelers during the week. At the weekend, many business-oriented hotels have fewer guests, so they drop their prices in order to attract more leisure travelers, putting you in with a better chance of bagging a great deal. For shorter trips, airport hotels are also worth bearing in mind as many are situated in prime locations to the big cities allowing you to visit a range of great local destinations at cheaper rates. Many will also offer free parking too.
Tip #8. Avoid Costly Tourist Traps:
If you're visiting a Canadian city or destination that's hugely popular with tourists such as Niagara Falls, then it's important to be prepared before you leave. It's easy to rack up massive bills in these areas without even realizing due to the high number of tourist traps. Avoid souvenir shops and restaurants with views, for example – no matter how nice it might be, it's sure to set you back a fair amount. If in doubt, do your research online beforehand so that you have a good idea of the cost. This will make it easier for you to plan your budget.
Tip #9. Go Self-Catering:
If you're not staying at a vacation home or Airbnb, it's worth looking into self-catering hotel options in your chosen area. A room or studio with a kitchen or kitchenette can make a massive amount of difference to how much you spend during your trip. You'll find that the cost of dining out in Canada can be fairly high due to high government taxes, so be prepared to spend a lot if you plan on eating out on a daily basis. Shopping for your own groceries at a local grocery store can work out much cheaper, and you can save money by preparing as much of your own food as possible and eating out less. Lunchtime is usually the best time of the day to enjoy a discount on dining out.
Tip #10. Exchange Money Early:
Last but not least, save on changing your dollars to Canadian dollars by doing it early and taking advantage of the best exchange rates. Avoid currency exchange kiosks at airports or other busy traveler sites since these tend to have the highest commission rates and you'll end up getting less for your money. Some currency exchange services allow you to reserve online, giving you the option to lock in the cheapest exchange rate beforehand.
If you found these tips useful, let us know in the comments.