If you haven't thought of Miami, and then thought about how it is one of the most dreamy destinations there is, then you haven't thought about Miami properly.
It's one of the most popular tourist destinations in the world, even if people just plan on passing through on a journey around the US. But a lot of people do make it a holiday, and there's a lot of reasons why it's one of the best places to do so.
We're going to try and convince you to book that dream Miami vacation, and how you can make it amazing.
Cleanliness & Celebs
Miami is one clean place. Unlike a lot of cities in the US, Miami is proud to be one of the cleanest, and you'll struggle to find a bit of litter that hasn't been picked up 10 minutes later. It's as though everyone there has a new found respect for the environment, and is capable of putting rubbish in a bin, unlike a lot of people!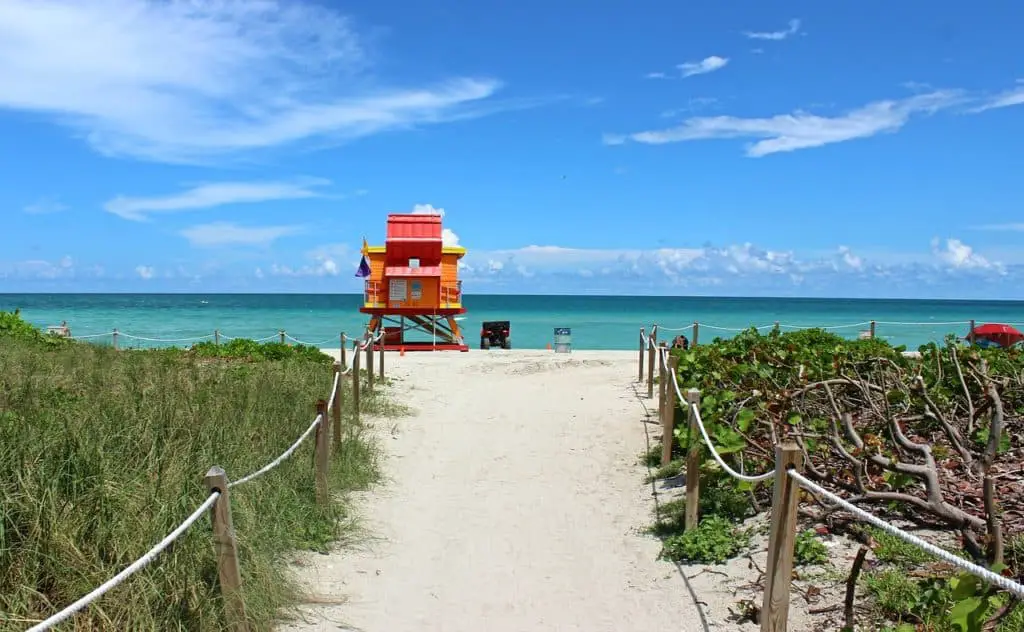 The beaches in particular are some of the cleanest there is. A lot of the beaches are blue flag, meaning they're some of the best in terms of cleanliness and safety.
Plus, if you love yourself a bit of celeb gossip, and you can't help but follow them in all that they do, then you will love Miami. It's full of celebrities, no matter how hard they're trying to hide.
You'll see so many paparazzi lurking about waiting for the perfect picture. If you do manage to see one, be sure to get a snap yourself too!
Plenty To Do
There is definitely plenty to do when it comes to Miami, if you're ever bored, we would truly be shocked! If you're looking for something a little different, the Bayside marketplace might be the one from you.
It's open until the nighttime, and when it's becomes dark the marketplace lights up, and it does look rather beautiful. Plus, you can just but so much from it!  Or you could have a look at boat rentals in Miami if you want to hit the open water and do something fun!
If you're looking for something a bit more cultured and relaxed, the Vizcaya Museum and garden might be the place for you. The gardens are absolutely beautiful to stroll round whilst the sun is beating down on your.Finally, a firm favourite with a lot of people is Little Havana, and it's literally what it sounds like.
A part of Miami replicates Havana, in pretty much every way. From the people to the buildings, you'll be transported!
Check out this video from Making It Happen for a guide to Miami Beach
A part of Miami replicates Havana, in pretty much every way. From the people to the buildings, you'll be transported!
You Can Do It Cheaper
Everyone always thinks of Miami as being really expensive, but there are ways that you can do it without having to spend a lot of money. For one, look for independently rented apartments.
They might be cheaper than the package holidays that you usually find. You could even try a hostel. If you're willing to pay a little more, some of them are really nice, but at by no means expensive.
Here's an awesome guide to free and cheap things to do in Miami
To save money on food, fill up at an all you can eat breakfast, then only have a light snack at lunch.
The food is probably going to be one of your main spendings if you're not careful.