Snorkelling is a thrilling adventure that can be enjoyed by people of all ages. One of the easiest, safest and most exciting activities on land and sea, getting the opportunity to snorkel is tough to beat.
If you have ever snorkeled before, you understand just how important, clear water is to getting the most out of the excursion. Without pristine water to view the colorful sea life that lives below the surface, it can be be difficult to view all that there is to see.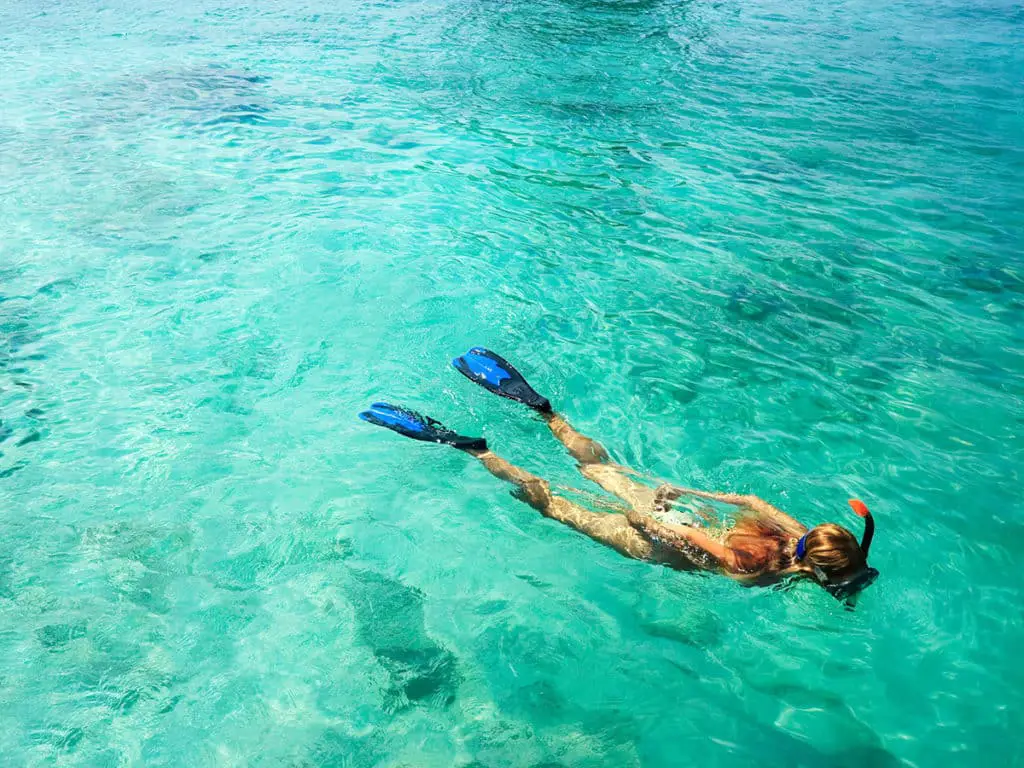 That's why snorkeling Destin, Florida is the perfect place to dive beneath the water and get to know the creatures that call our city home. Known for our crystal clear, turquoise-green ocean water that surround Destin, it is the ideal setting to snorkel.
Snorkeling the Emerald Coast is a once in a lifetime opportunity to swim along side beautiful, vibrant fish and other sea creatures that can be found here. You never know exactly what you'll see on your snorkeling tour, but we can't wait to show you around!
Discover Life Below the Surface
When you decide to snorkel in Destin, Florida, you'll have the opportunity to escape to the sea and catch breathtaking views of the city's skyline and the ocean. After climbing aboard our 45 foot brand new Corinthian Catamaran, we'll set sail and explore Destin Harbor.
Once on board, we will take you to the best snorkeling spots in Destin. We know the areas that locals have found are best, so you can trust you'll be getting the most out of snorkelling the Emerald Coast.
As we sail to our destination, be sure to keep a look out for the wild dolphins who can often be spotted splashing around in the harbor. Our flippered friends love to swim alongside the boat as we cruise around. Getting the chance to catch a glimpse of these magnificent creatures in the wild is a special experience.
When you dive into the water, you'll see dozens of species of vibrant fish swimming around you. The Gulf is full of fish who will swim by you as you float around. Be sure to check out the ocean floor, as it is covered in sea glass, sea shells, star fish and more!
Seek Fun Around Destin Today!
No need to buy or rent equipment beforehand. The snorkeling companies provide you and your group with sanitized equipment, taking the hassle out of the process for you.
Have beginners and advanced divers in your group? Not a problem. Most of the friendly spots have knowledgeable staff that is happy to teach anyone the ropes while on your snorkeling tour.
Our Destin snorkeling tours come with drinks included. Sit back, relax and enjoy your Emerald Coast snorkeling experience! During summer, reservations quickly become full so make sure to book at least a day or two out with a group of more than four! 🙂